At AAMCO, we know your fuel filter helps prevent water, dirt particles, and other contaminants from getting into your vehicle's fuel system, where they can clog up your fuel injection system or carburetor. The fuel filter itself can get clogged or contaminated over time, making your car, truck, or SUV perform at less than its best. That's why AAMCO offers Fuel Filter Replacement Services for your car, truck, or SUV.
The fuel filter should be replaced according to your vehicle manufacturer's specifications. At AAMCO, we recommend replacing it about every year or two, if you drive under more severe driving conditions or if your car is constantly subjected to the stresses of stop-and-go driving. Depending on the circumstances in which you drive,it might require changing the fuel filter at more frequent intervals.
At AAMCO, our Fuel Filter Replacement Service includes:
Disconnecting and removing the old filter
Installing a new filter
Checking the fuel filter and fittings for leaks
At AAMCO, nothing is more important than your safety and satisfaction. Consider our center your go-to shop for all of the services your vehicle requires. What sets our expert techs apart is our comprehensive diagnostic approach to ensure that you only get the repairs you need and that your car, truck, or SUV is safely back on the road as quickly as possible. Stop in or call AAMCO for a convenient Fuel Filter Replacement service appointment today.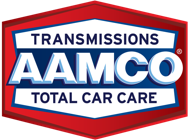 We specialize in transmission repair and total car care

OUR ADDRESS
2600 William Penn Highway, Easton, PA 18045
View Map
hours
Monday - Friday | 08:00 AM - 06:00 PM
Saturday | Closed
Sunday | Closed
SCHEDULE APPOINTMENT